Equipment for mixing and overdubbing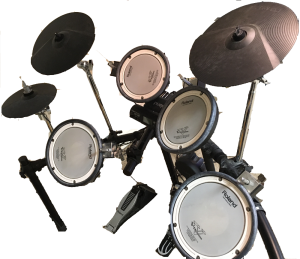 All patches, XLR and TS run though the Firepod sound interface, then mixed with Cubase.
Tracks from loopy are then imported into Cubase for mastering and further over-dub with acoustic/electric/MIDI instruments.
Previously iPad apps, Animoog, Sampletank, Funkbox and Loopy are joined with Audiobus for over dubbed stereo sounds.